Description
Beach chair and umbrella (6 pieces) :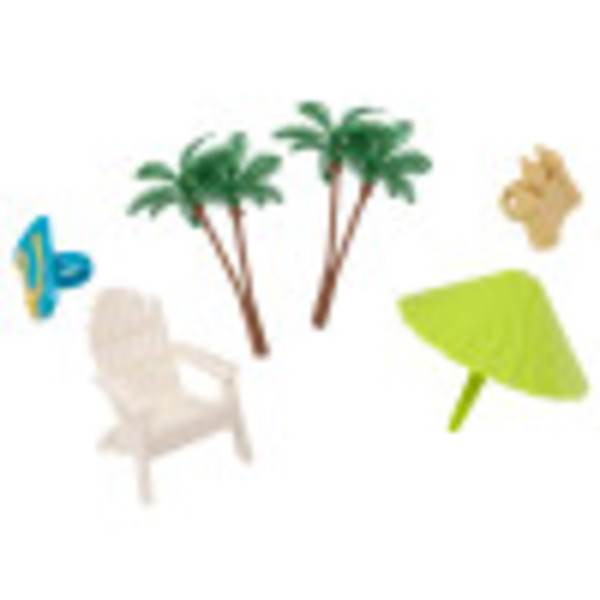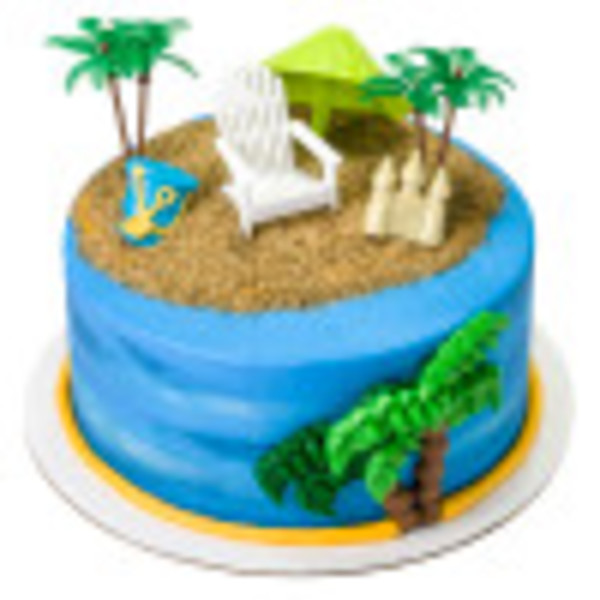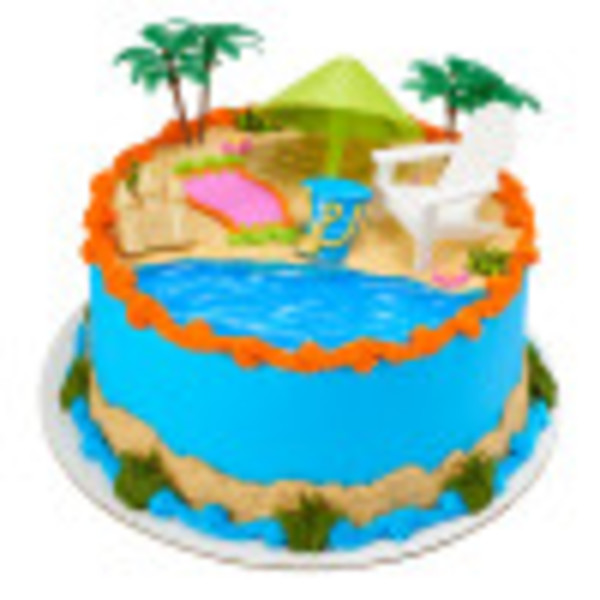 Dimensions:
Beach Chair: 2.25 x 1.75 x 2.55 inches
Umbrella Pic: 2.35 x 3.1 x 2.3 inches
Sand Castel Ring: 1.35 x 1.3 x 1.4 inches
Sand Bucket Ring: 1.15 x 1.35 x 1.3 inches
Palm Tree Pic (2): 3.65 x 1.95 x 1.65 inches
Plastic toys and figurines are some of the products that are sold the most at Vincent Selection. They are affordable; make you save an enormous amount of time and makes the cake decoration accessible to everyone. The brand Decopac offers you a great selection of toys, figurines and pop tops from popular themes from movies, TV shows or games for kids to make original cakes that they love. They also offer you a lot of decoration accessories for different popular themes for all ages and all occasions. These toys, figurines and accessories can be reused or can be kept as a souvenir from an event.